Orthodontics and Dentofacial Orthopedics (Department of Orthodontics and Dentofacial Orthopedics)
 The mission of the Department is to train Japanese and international orthodontic clinicians, academicians, and leaders in the profession. We promote the basic and clinical researches on important orthodontic and other health-related topics. Especially, we emphasize the biological basis of growth and development in the tooth and craniofacial complex and its disorder. Our orthodontic clinic functions in close collaboration with Oral Surgery Clinic and The Osaka University Cleft Palate Center, which is the largest in Japan. Graduate students experience various types of interdisciplinary orthodontic treatment.
| | |
| --- | --- |
| Professor | Takashi YAMASHIRO |
| Associate Professor | Chihiro TANIKAWA |
| Associate Professor | Hiroshi KUROSAKA |
| Associate Professor | Toshihiro INUBUSHI |
| Assistant Professor | Shinsuke ITOH |
| Assistant Professor | Ayaka OKA |
| Assistant Professor | Yuka MURATA |
■ RESEARCH
1.Growth and developmental of tooth and craniofacial complex
 The goal of this research project is to identify cellular and molecular causes for craniofacial and tooth development. A variety of approaches are utilized, including animal models that are characterized through molecular biological and biochemical analyses and various imaging techniques.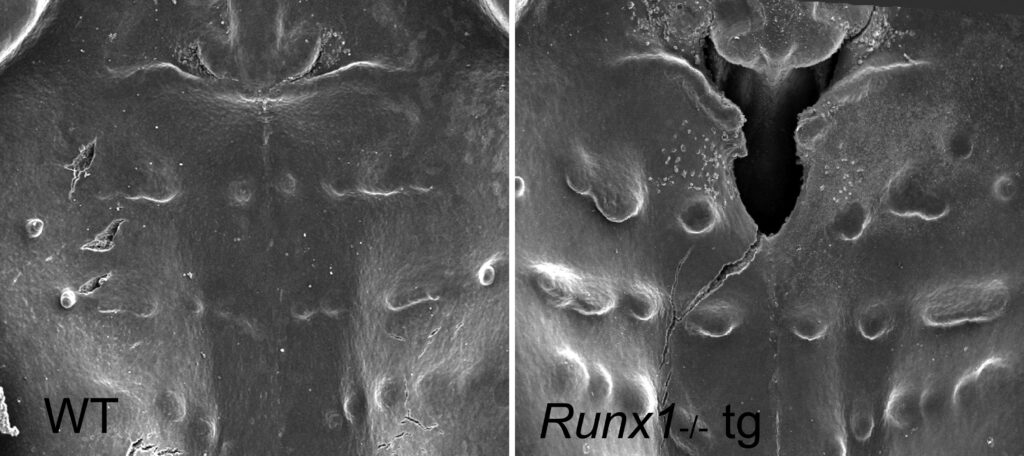 These investigation leads our research field furthermore so that novel diagnostic or preventive medicine for congenital craniofacial anomalies could be developed. We are interested in the followings;
Epithelial fusion of the palatal process
Odontoblast differentiation and sugar chain modification
Epigenetic influences on development of malocclusion
Runx/Cbfb signaling in tooth and craniofacial development
Genetic and epidemiologic studies of human populations, regards to congenital craniofacial abnormalities.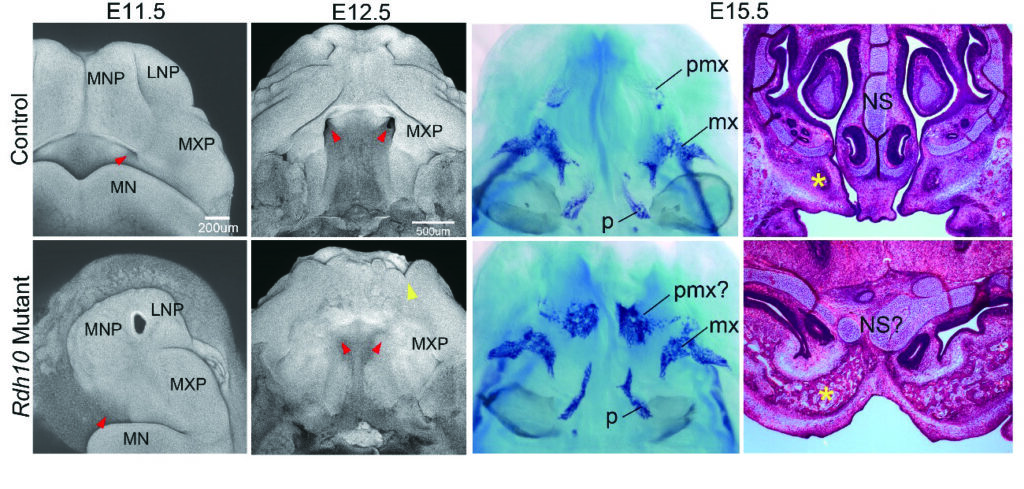 2.Mathematical modeling of mouth and face
 Both facial appearance and facial expressions play an important role as a means of nonverbal communication in the transmission of emotions and thoughts in social life; thus, facial morphologies exert a strong influence for individuals on obtaining socially acceptable self-image. A repaired cleft lip and palate (CLP) is characterized by scar tissue that generally results in obvious facial deformities and distorted facial expressions, which may cause serious sociopsychological issues with respect to self-image. From a sociopsychological standpoint, establishment of an acceptable facial appearance including motions for each patient with CLP has become a crucial treatment goal in surgical/orthodontic clinics. Thus, we are interested in the followings;
Changes in facial topography associated with facial expressions in patients with a cleft lip/palate
Development of a mathematical model that predicts the facial morphologies after orthodontic treatment